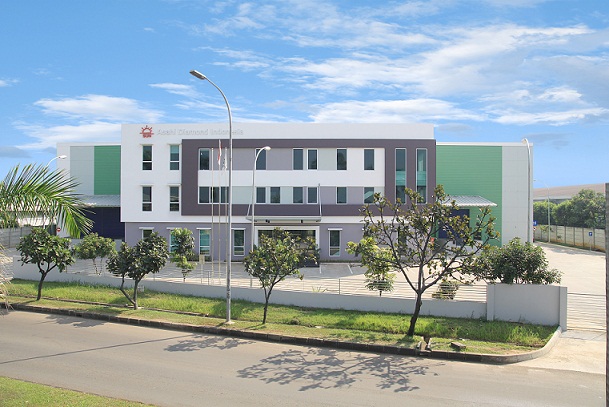 CUTTING TOOLS
The advancement of industry and culture is supported by the development of equipment, tools and machines and their development requires research on diamonds.
Asahi Diamond Industrial keeps pursuing the infinite possibilities of diamond, continually develops high quality and high precision product and contributes to the advancement of industry and culture.
We offer cutting tools that meet your needs with our advanced tool designs and manufacturing technologies.
SUNPAX REAMERS
SUNPAX reamers are made with focus on stable quality, based on control over reamers' key properties such as the outside diameter and run-out tolerance, using our advanced processing technologies. We can also design them to meet high-precision demand for surface finish, circularity and coaxiality and allow rapid feeding.
We satisfy your needs with our etensive product lineup from normal specifications to additional value types.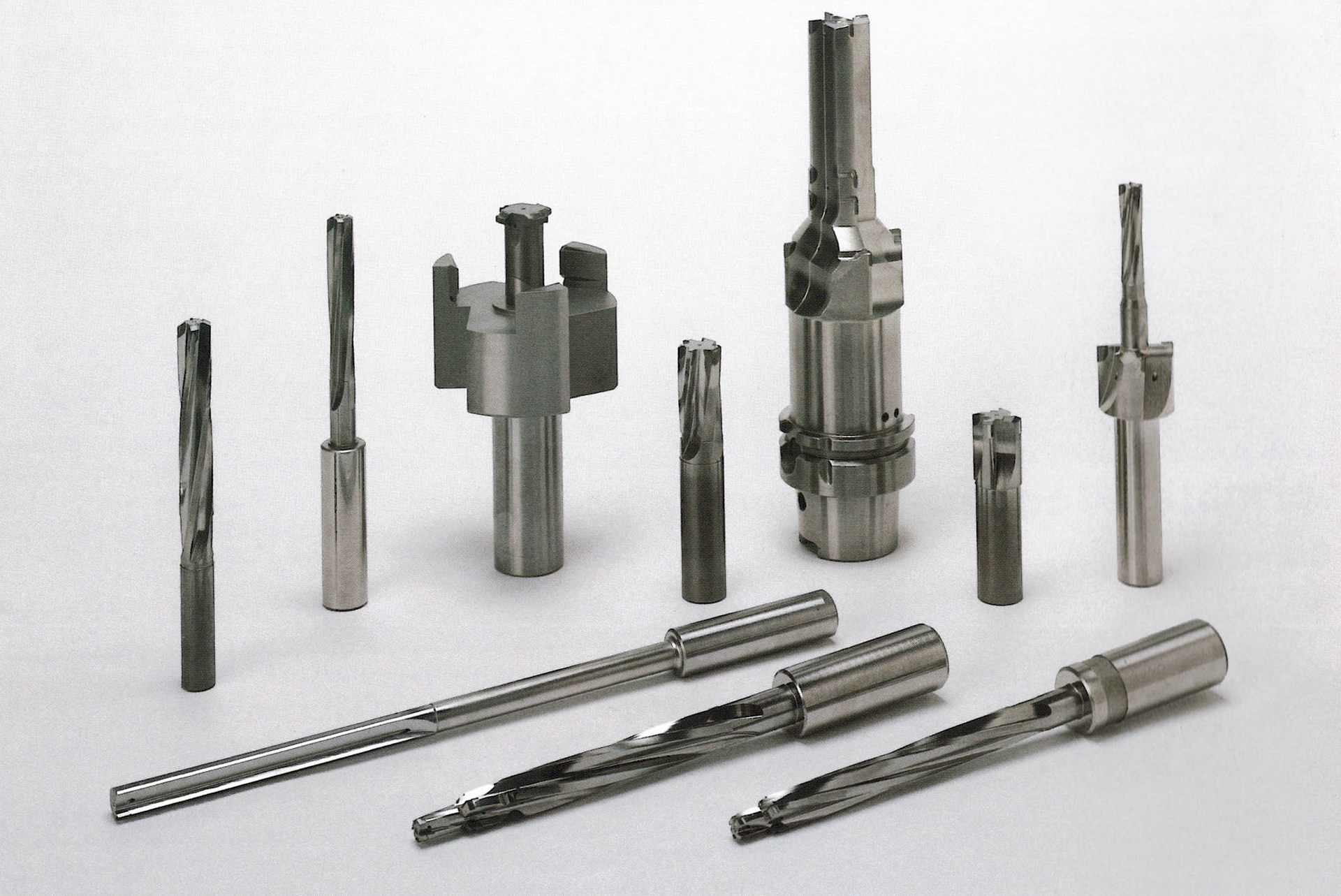 SUNPAX DRILLS
To meet the market demand for high productivity, we developed helical type drills with a diamond compact, which allows rapid feeding and reduce thrust. Also available are special types that solve exit burr and chip obstruction problems. They also allow you to integrate process by adopting one-pass finish and multistep edges.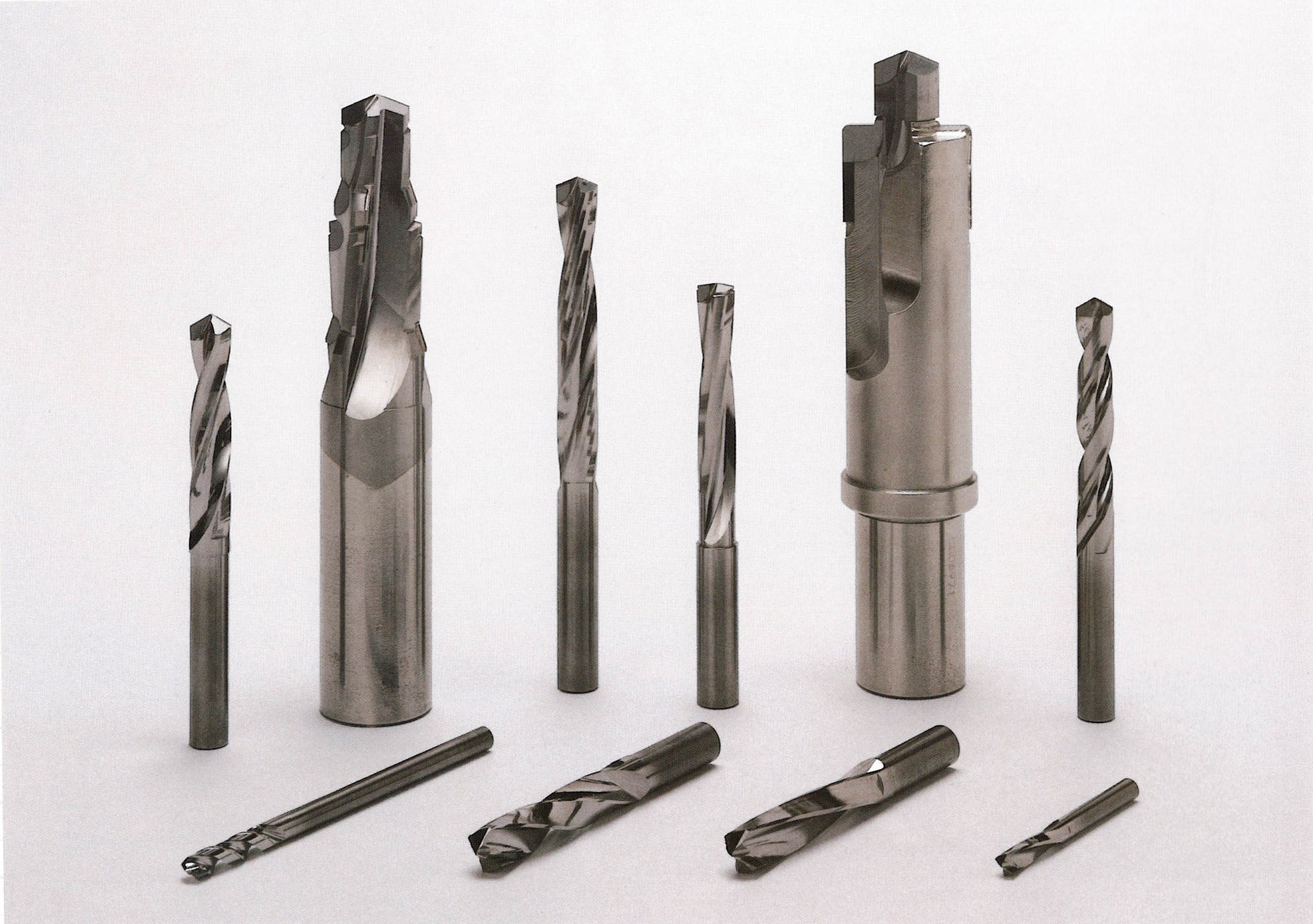 SUNPAX/SUNNITE ENDMILLS, ROUTERS & TIPPED SAWS
We design edges for your needs to improve efficiency of various types of processing such as milling, grooving spot facing and curve facing. It is also possible to make spiral types for high-speed cutting, high-precision ball shapes and taps. They realize high-precision and high-efficiency processing of metal molds, compressors, FRP, acrylic and so on.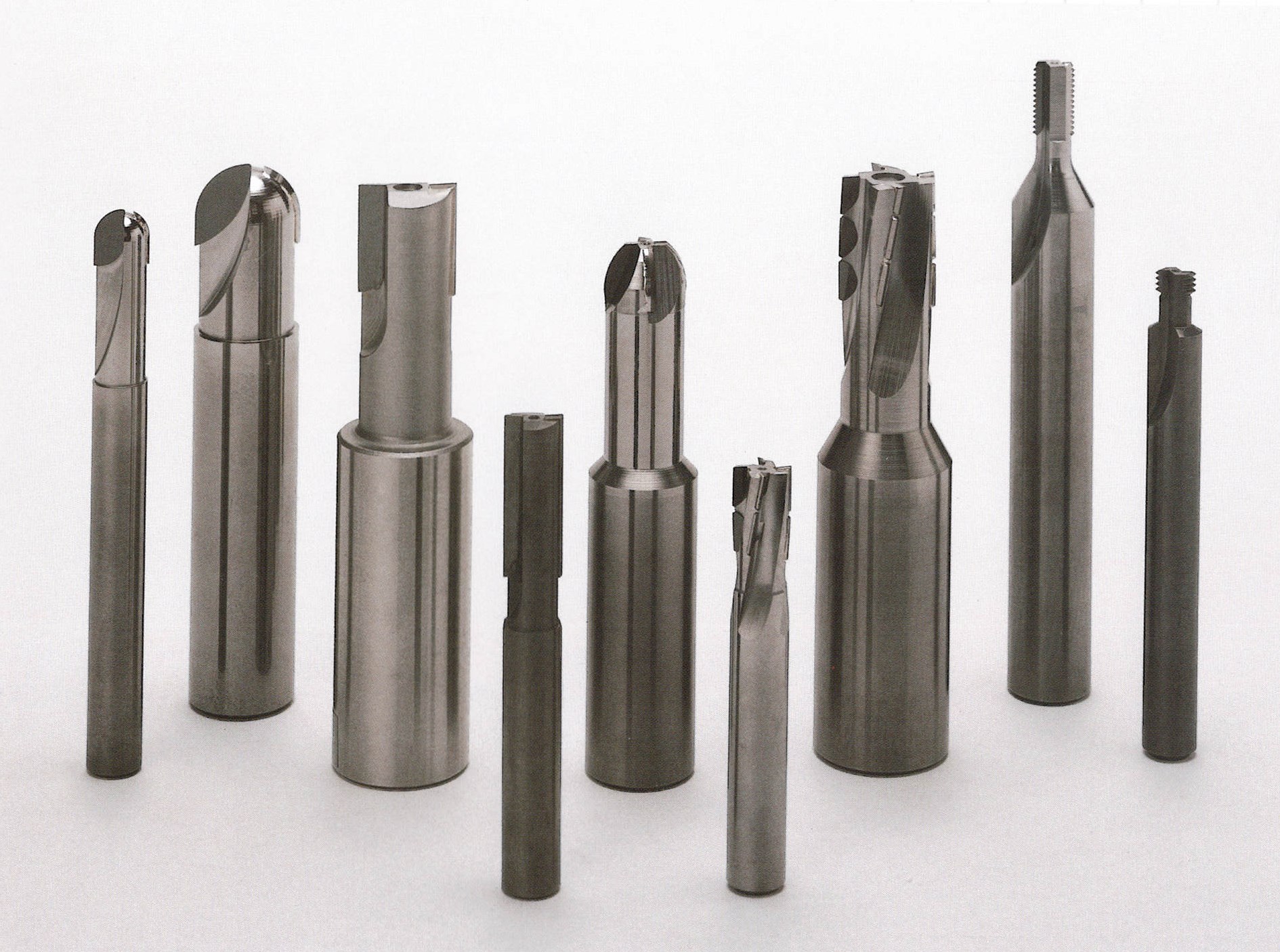 SUNPAX/SUNNITE TURNING TOOLS & INSERTS
With our processing knowhow and wide selection of diamond/CBN blanks, we offer standard and custom-made products and also special-specification (chip breaker, wiper, ets.) designs and thus help you improve productivity in processing carious materials (aluminium, nonferrous metals, hardened steel, cast iron sintered metals, etc.)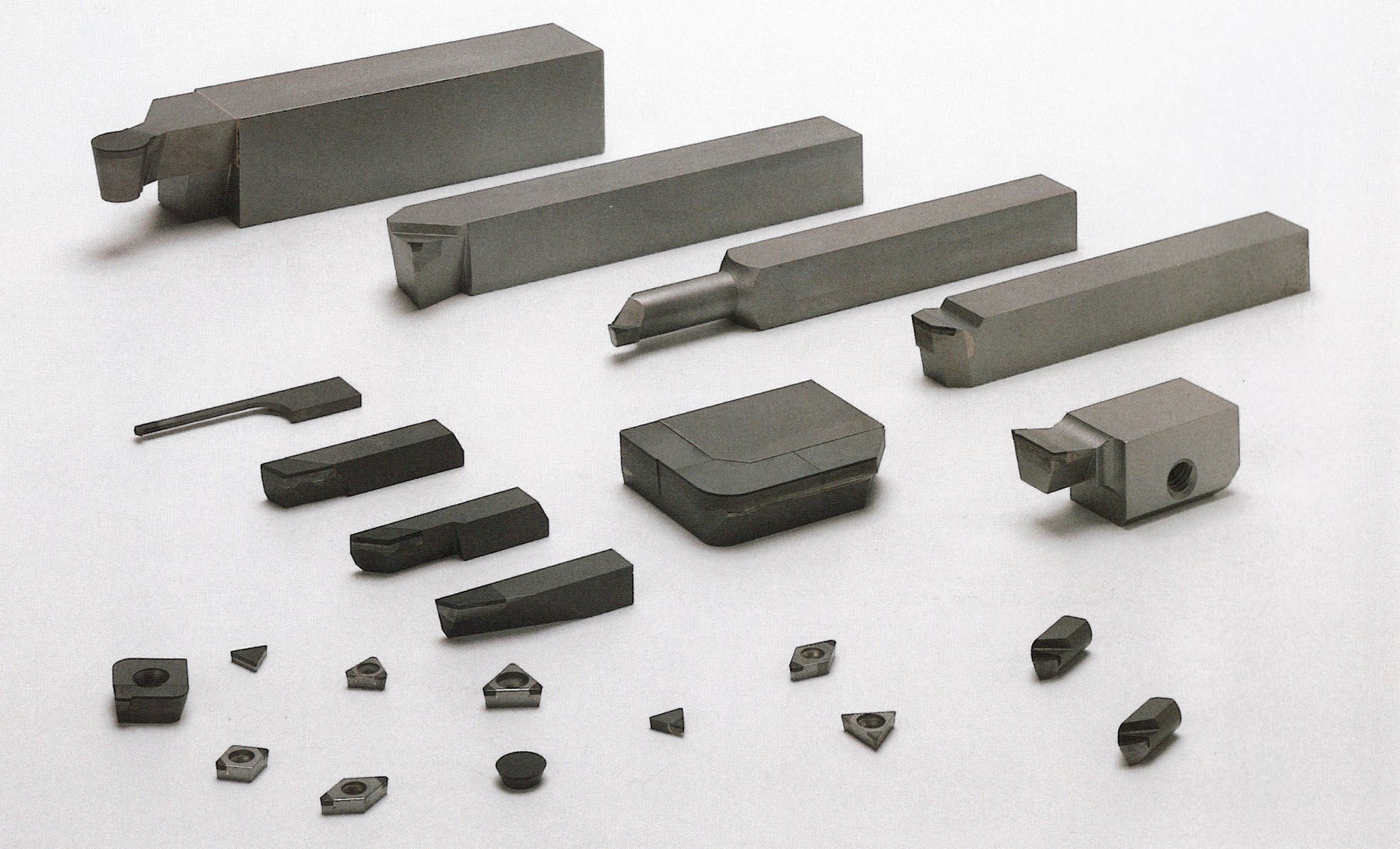 SUNPAX/SUNNITE WEAR RESISTANT TOOLS
By utilizing characteristics of a diamond/CBN compact, it becomes possible to stabilize the quality of processed products, extend the replacement cycle to achieve automation, save labor in tool management, and in turn cut total costs. We offer optimum tools that are designed to meet customer demand, including rest shoe, contact, centerless blades and lathe centers, for a wide range of industries and applications.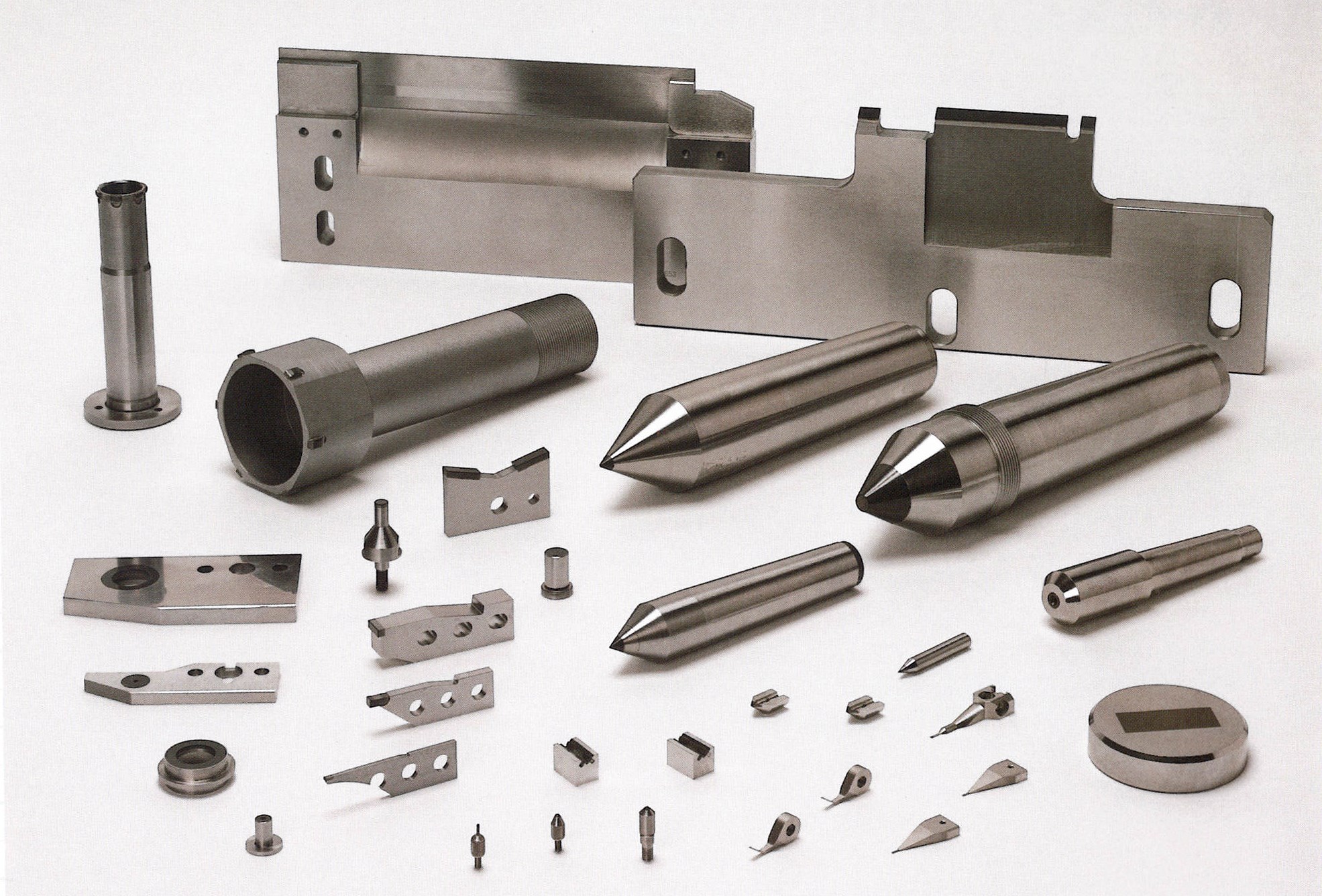 DIAMOND-COATED TOOLS
Our original coating technologies utilizing the chemical vapor deposition method can be applied on tools with any complicated shape while retaining both high adhesiveness to base metal and excelent wear resistance. With choice of the right type and thickness of coating depending on the application, these tools are most suitable for processing carbon, ceramics and FRP.