GRINDING WHEELS
Grinding is an indispensable step of the manufacturing process. Asahi manufactures a comprehensive array of "Superabrasive wheels" using the highest quality diamond and CBN (Cubic Boron Nitride).
Superabrasive wheels play a key role in the grinding process for electric, semiconductor, automotive, bearing and mold making industries.
Asahi Diamond aims through research and development, to manufacture wheels which have characteristics such as "faster cutting speeds", "extremely accurate" and "safe and clean" in order to provide the highest quality products to satisfy our customer's needs.
We offer grinding wheels that meet your needs with our advanced tool designs and manufacturing technologies.
RESIN BOND WHEELS
Resin bond is usually made with heat-cured resin mainly composed of phenolic resin. Resin bond wheel has excellent grinding ability, surface finish and minimal chipping. It is widely applied for difficult-to-machine materials such as cemente carbide, ceramics, glass and silicon as well as ferrous materials such as high-speed steels and sintered ferrous metals.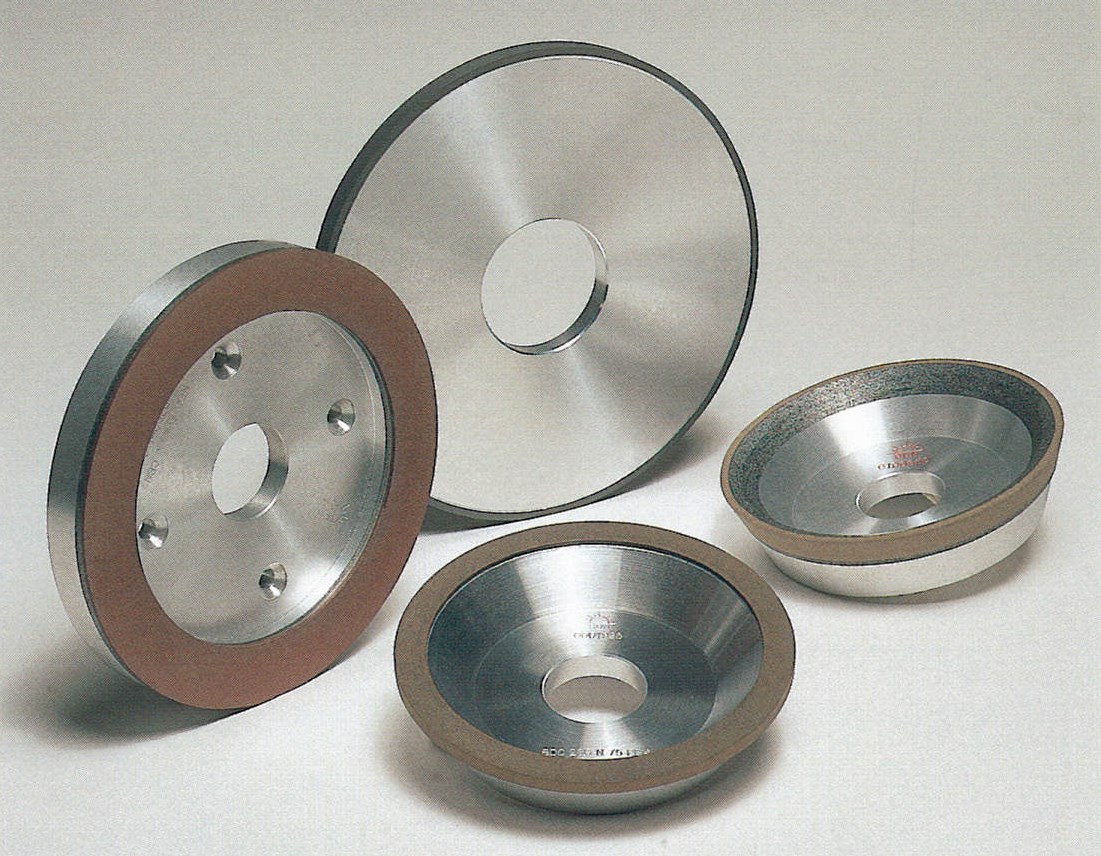 POLYX WHEELS
Polyimide resin is used in polyx wheels instead of the standard phenolic resin known as resin bond. Among other high-function resins, polyimide resin is best in heat and wear resistance.
METAL BOND WHEELS
Metal bond is a binding material made of metallic powders of cooper, tin, iron, cobalt, etc. It has excellent grit retention and wear resistance compared to other wheels.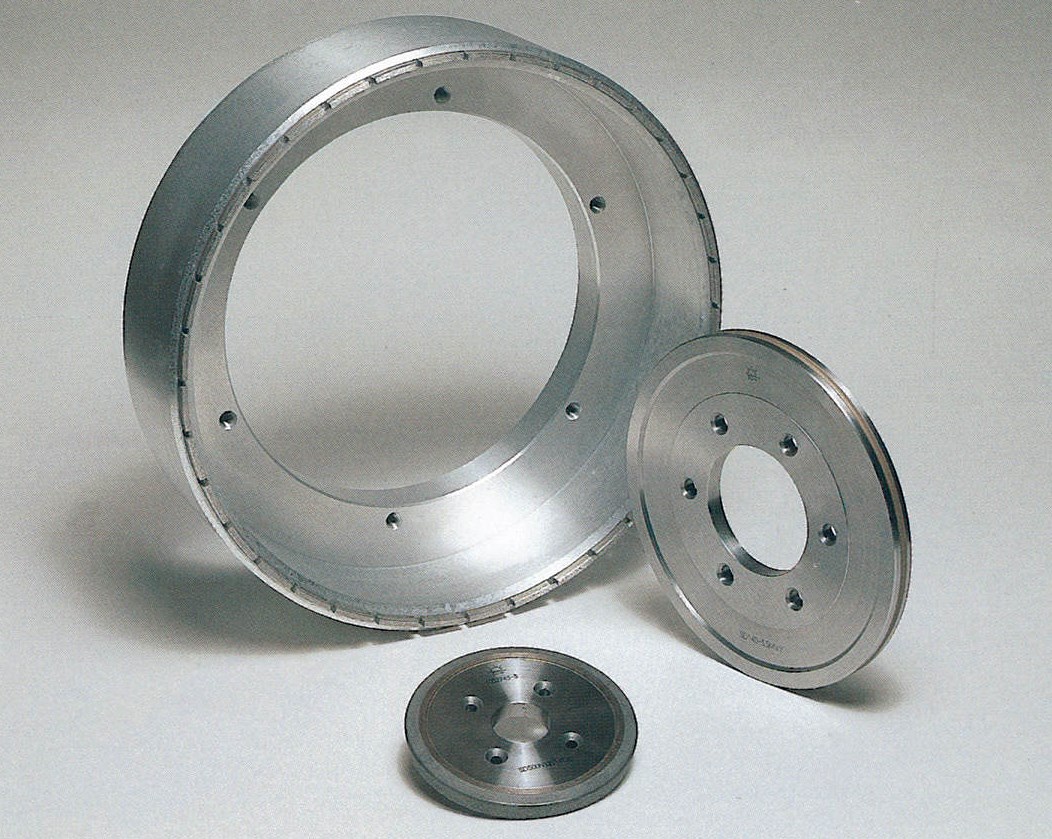 VITRIFIED BOND WHEELS
Vitrified bond is vitreous binding material and generally contains pores inside while other materials contain no pores. Therefore vitrified bond wheels have excellent grinding ability and are superior in forming.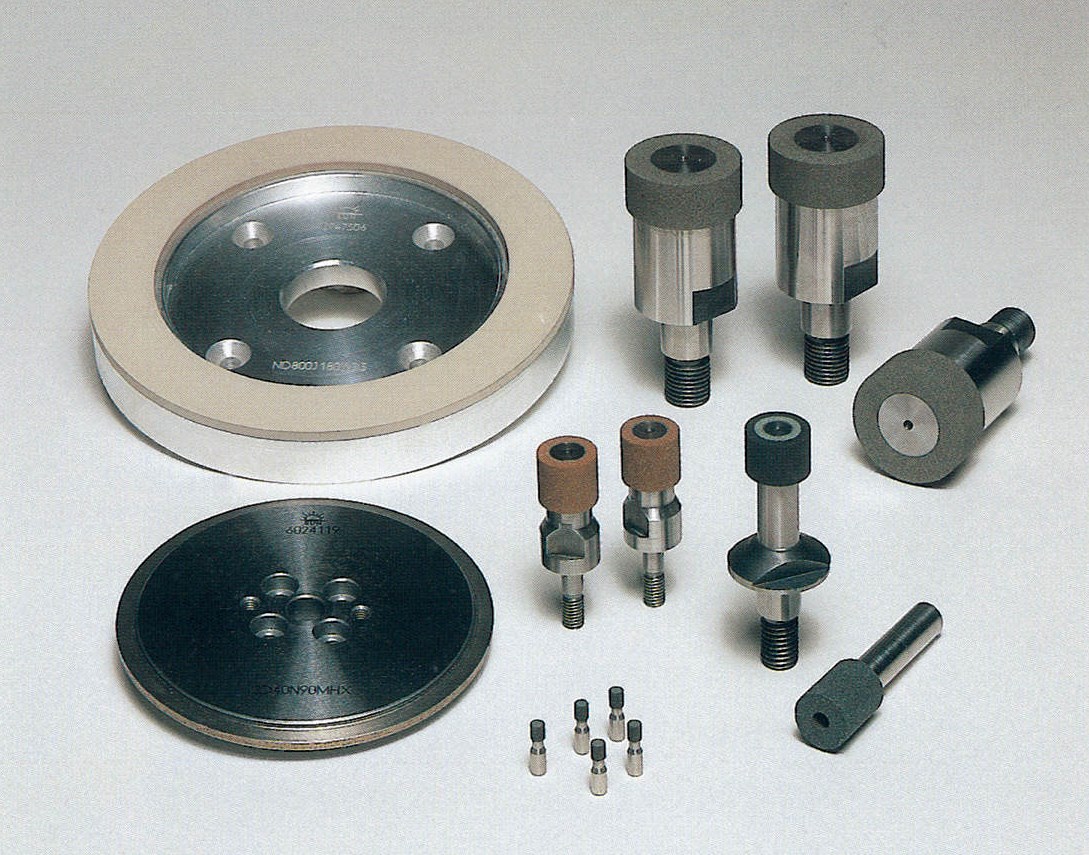 ELECTROPLATED WHEELS
Electroplated wheels, bring stable performance in grinding accuracy, grinding ability and wheel life. They have an excellent reputation in a variety of applications.